Reliable and robust algorithms for pedestrian and road intersection detection
Grant Fondecyt 11060251.


---
Field Measurements
The following data sets were acquired from a vehicle equipped with an IMU, a differential GPS and a pair of omnidirectional hyperbolic cameras. The parameters of the omnidirectional cameras and their arrangement is shown below, together with the data format for the IMU messages.
Data Set 1
Lower Camera, Upper Camera, IMU, GPS (available soon)
Data Set 2
Lower Camera, Upper Camera, IMU, GPS (available soon)
Data Set 3
Lower Camera, Upper Camera, IMU, GPS (available soon)
Data Set 4
Lower Camera, Upper Camera, IMU, GPS (available soon)
---
Hyperbolic Mirror Dimensions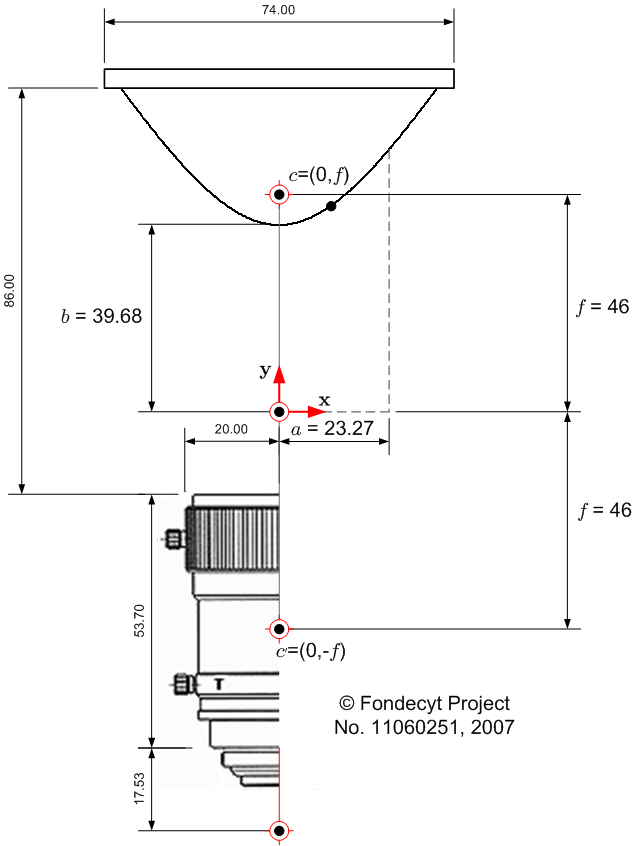 Camera Arrangement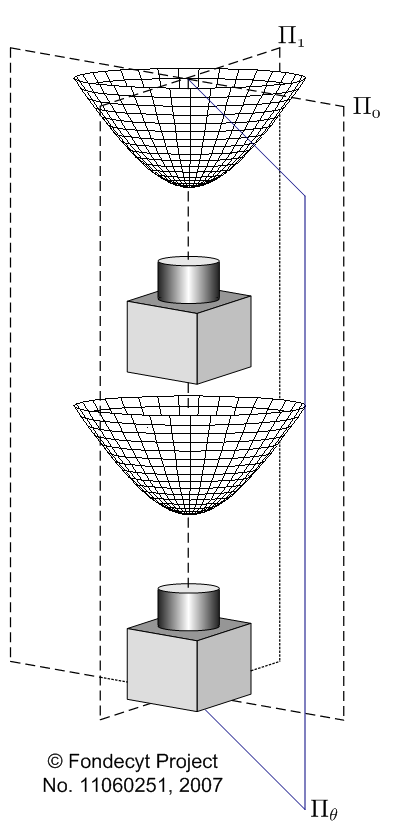 ---
IMU Data Format
The Inertial Measurement Unit (IMU) data is stored in ASCII format. Each field is separated by a semi-colon ";". Each new measurment is indicated with the string "START" at the beginning of a new line and ended with the string "END". The data fields withing the message and their units are:
START;<Acquisition Time>;<Roll: (Degrees)>;<Pitch (Degrees)>; <Yaw Rate (Degrees/sec)>;<X-axis Acceleration (G)>;<Y-axis Acceleration (G)>;<Z-axis Acceleration (G)>;END
---
Other Sites of Interest